ABOUT DUCO
Pianist Duco Burgers (1991) is active as a performer in the Netherlands and abroad, having given concerts in the Netherlands, France, Switzerland, Greece and Hungary. In 2001, he won the annual composition competition of the Dutch Wind Ensemble with the piece "De Kloof," which was performed during their New Year's concert in the Concertgebouw in Amsterdam. In 2018 he completed his studies in classical piano at the Conservatory of Utrecht with the highest distinction.
Duco can be best characterized by his broad cultural interests. He combined his conservatory studies with a degree in German literature at the University of Amsterdam, where he completed a thesis on musical elements in the late poetry of Friedrich Hölderlin entitled "Töne, Saiten und Gesang. Das Musikhafte und Kompositorische der späten Dichtung Hölderlins." In 2020, he finished his master's degree in literary translation at the University of Utrecht.
Duco regularly brings his literary expertise into the concert hall by introducing the pieces he plays with relevant cultural context. He believes strongly in the heightened pleasure of an informed concert experience.
Duco studied piano with Henk Mak van Dijk and Peter Beijersbergen van Henegouwen. In 2009-10 he did a preparatory year at the Royal Conservatory in The Hague, where he studied with Marcel Baudet. He later took lessons with Bernd Brackman. From 2012 till 2018, he studied with Klára Würtz at Utrecht Conservatory. He participated in masterclasses with many celebrated pianists, including Igor Roma, Enrico Pace, Rian de Waal and Fumiko Eguchi.
REPERTOIRE
Ensembles and Concertprogrammes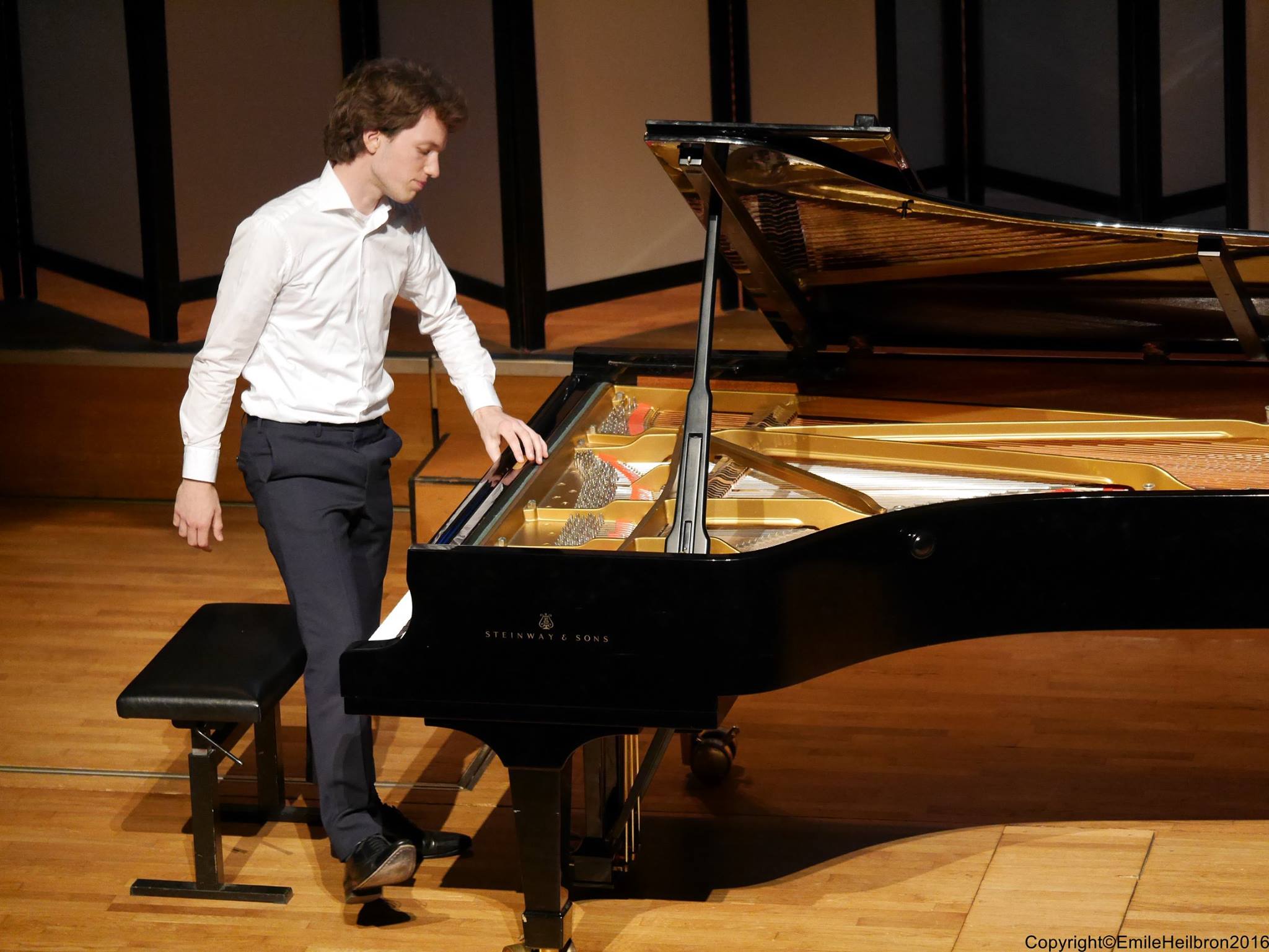 Solo repertoire for 2022-2023

To be announced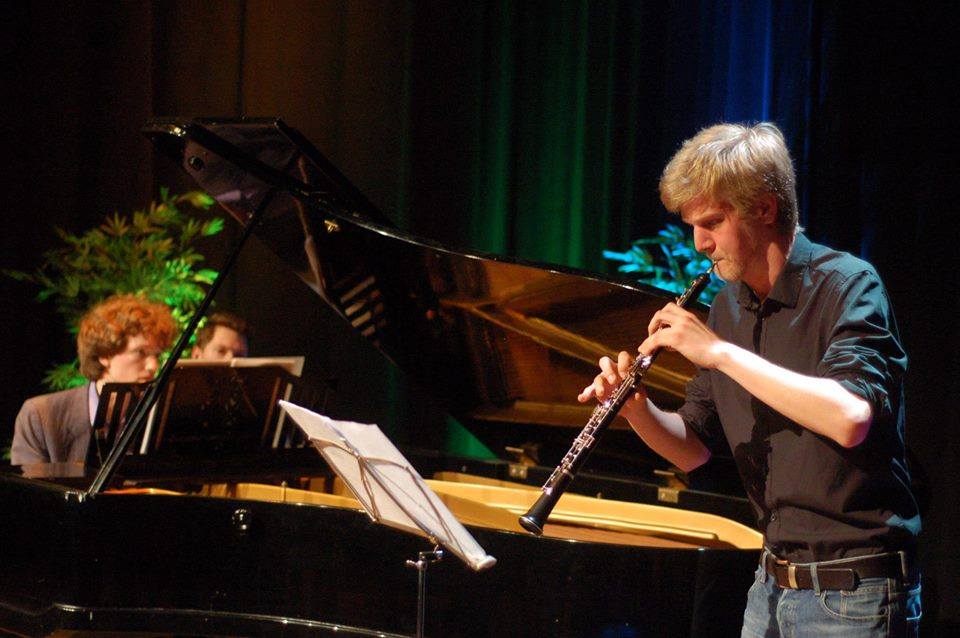 I have a duo with hoboe player Quentin Rychner, called the Gerard Dou Duo. Program:

Francis Poulenc, Sonate pour hautbois et piano
Camille Saint-Saëns, Sonate pour hautbois et piano, Op. 166
Henri Dutileux, Sonate pour hautbois et piano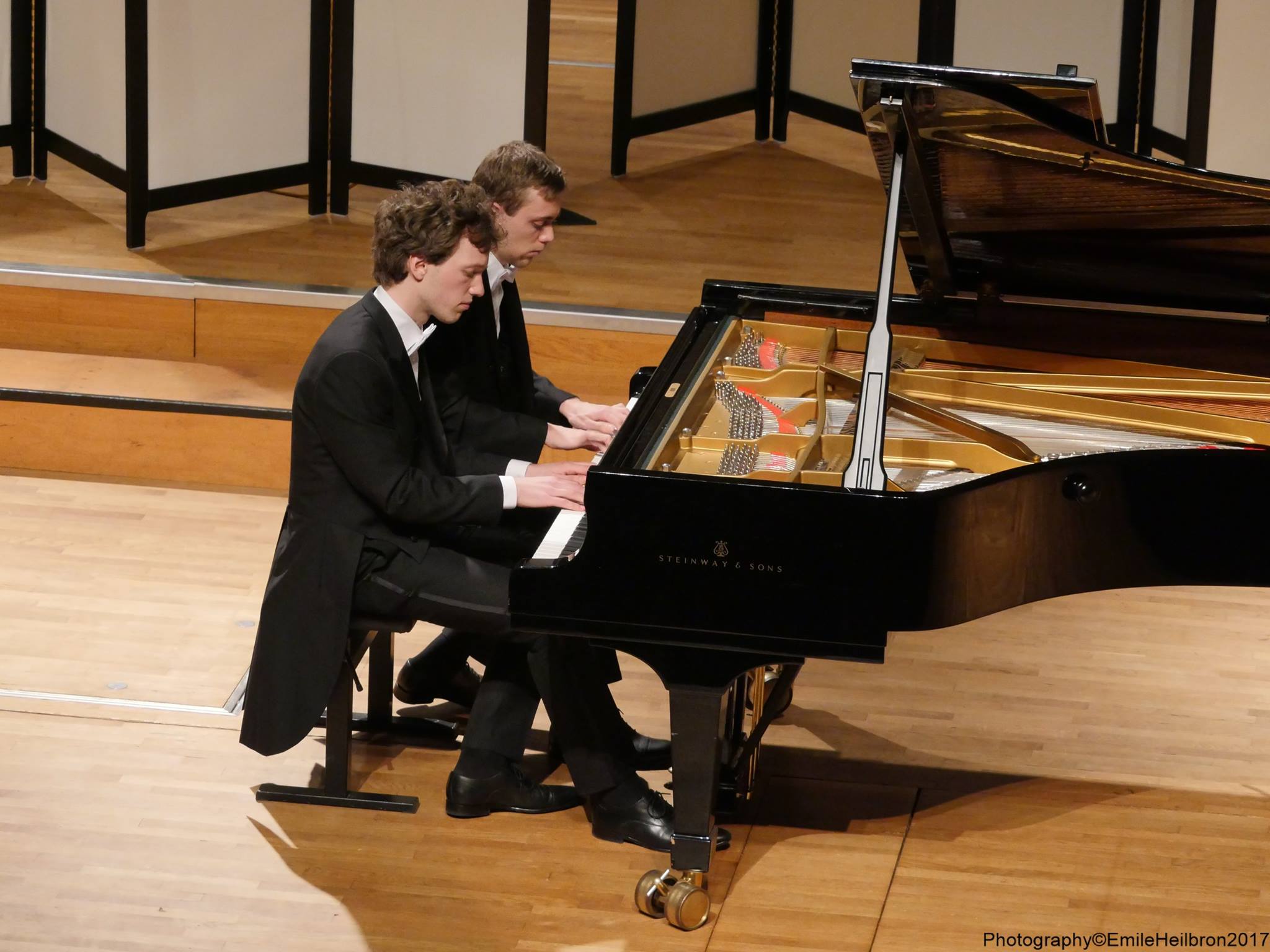 I have a duo with pianist Maarten Boogaard.
Currently, Maarten and I are presenting a program centered around the six French composers known as "Les Six."

Germaine Tailleferre, Suite Burlesque
Arthur Honegger, Hommage à Ravel
Darius Milhaud, Suite pour piano, Op. 8
L'album des Six
Georges Auric, Sonatine
Louis Durey, Trois Préludes and Nocturne
Francis Poulenc, Sonate à quatre mains
LESSONS
Music is an undisputable enrichment of life
Why piano?
Pianolessons are the key to the universe of music.
The piano is both a melodic and a percussive instrument, allowing you to play beautiful melodies as well as swinging rhythms—on the piano one can transform almost all music genres into sound. Moreover, the piano is a polyphonic instrument. Whereas with singing, violin, or clarinet one usually has to play with accompaniment, on the piano you can do everything yourself. Versions of almost all the famous compositions exist for piano! The piano is also the instrument that makes music theory easy to understand. By playing the piano, one easily learns the intervals, scales, and harmony that form the foundation of all music.
What do we do in the lesson?
During the lessons the emphasis is always on the music itself: the piano is only the means with which we go on a voyage of musical discovery. That's worth the effort, for music indisputably enriches your life. The goal of the lessons is, on the one hand, to understand music as a language in order to express certain emotions; on the other hand, it is important to develop a good technique in order to fully do justice to the music. During lessons there is, finally, always some attention to the (cultural) context of the music.
Feel free to contact me to make an appointment for a free trial lesson!
I am a member of The Amsterdam Music Teacher Collective (MDCA Muziek Docenten Collectief Amsterdam). To learn about other possibilities, check out their website.